Twin Oaks, 56 White House Road, Eastwood, Leigh-on-Sea, SS9 5SR
Please study the parking plan below before arriving.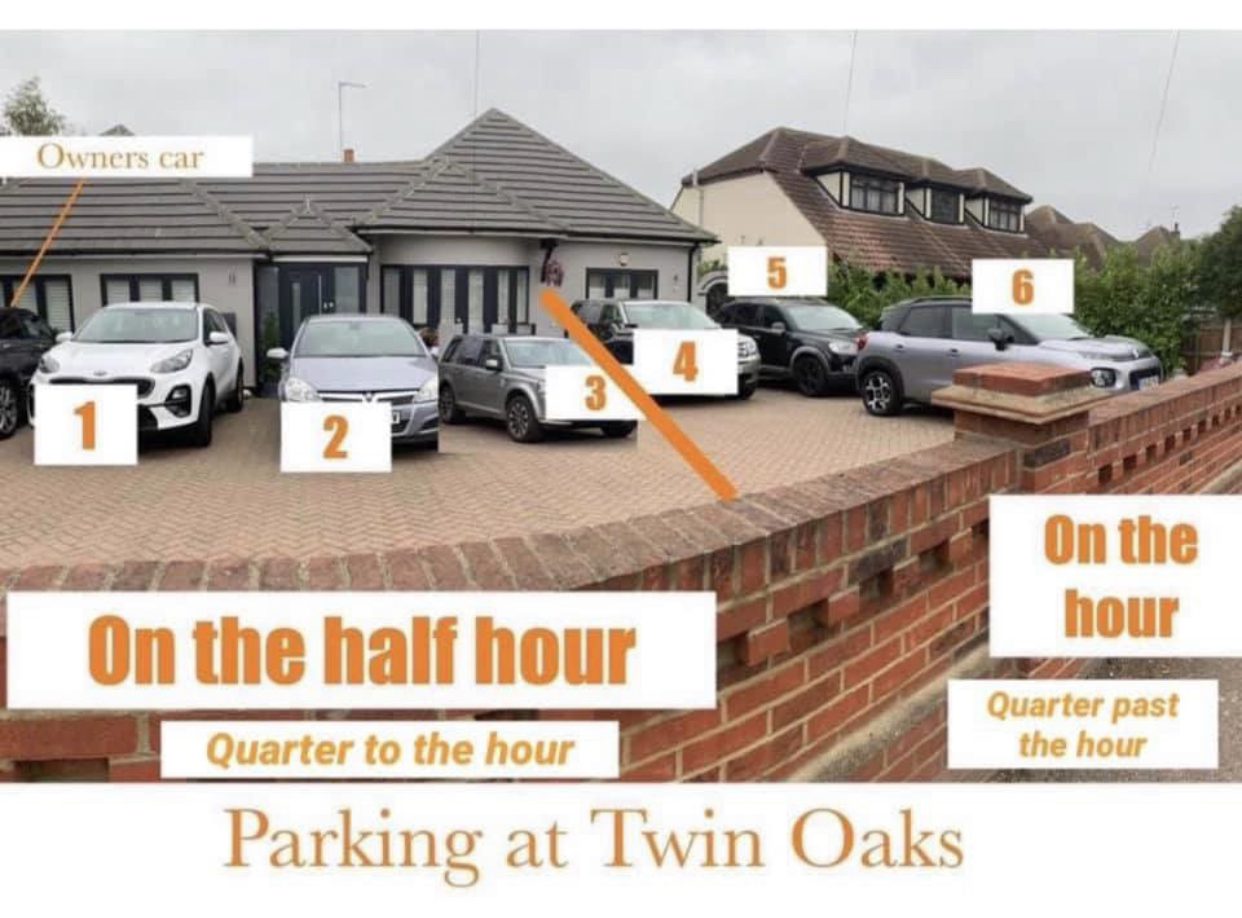 We separate the driveway in to two halves,
1, 2 & 3 (half past the hour & quarter to the hour, must park in front of bay window, front door & second bay window,
4, 5 & 6 (on the hour and quarter past the hour), 5 parks in front of gate that leads to the pool in the corner, 4 parks next to 5 making (not in front of the bay window) and 6 blocks 4 & 5 in, 6 may block the entrance if needed (depending on car size) as there is two entrances to twin oaks
• Parents/guardians must use the parking plan provided, no street parking.
• Park close to the house so everyone can get on the driveway, do not park on the path or in the side roads, try not to leave large gaps between cars once parked.
• Do not knock on the front door, come round side gate, walk down the garden and pool on the left.
• Do not arrive early, maximum 7mins we feel is plenty of time to park and change as all swimmers should arrive with costumes on under clothing unless wearing a swimming nappy, remember the previous swimmers need time to get changed and off of the driveway before you enter (arriving 7mins before gives them 20mins to change and pull off the driveway).
• Pack light, just bring what you need, clothing for quick changing is advisable, also no eating in changing rooms or on poolside and no talc powder to be used.